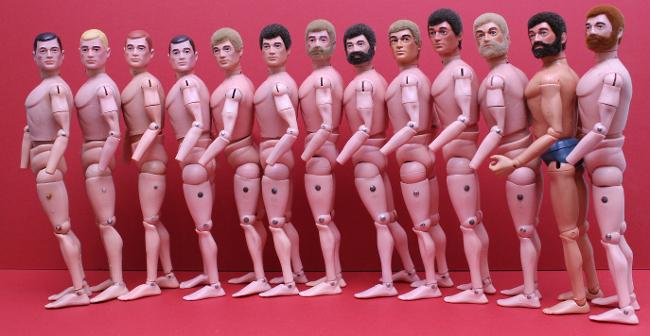 Vintage Action Man nude figure
restored, re-flocked, restrung
body and arms with replacement hands
Figure Parts
Only original vintage action man parts are used for the figures restrung body and head.

The Body. All shoulder and hip joints are cleaned to aid better pose setting.

Restrung body and arms using super polyester flat elastic capable of returning to its original shape.

Shoulder, elbow, knee, wrist and ankle joints have been reset and tightened.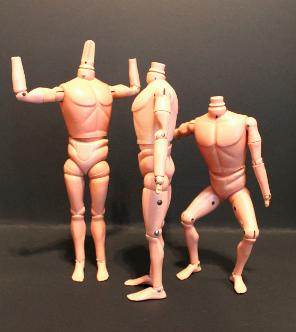 Heads
All heads re flocked as per the original flock and style. Re flocked using a 2mm Flock, using only the finest flocks available on the market.

Adhered with a high grade epoxy resin to ensure a long and durable flock life with a nice professional and full finish.

Repainted eyebrows and face touch up to a minimum to keep original features.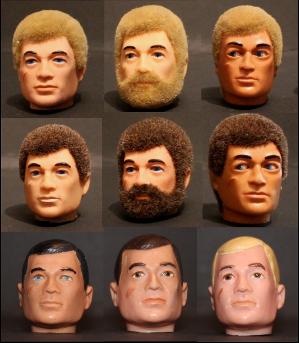 Hands
Reproduction hard and rubber gripping hands are supplied by Modellers Loft.
Rubber gripping hands are fitted to the original hand stalks, using a rubber glue and not superglue which goes hard and brittle, rubber glue prolongs the life of the bond.
Hard hands are fitted to the original forearms which are re bored for a better fit and allowing rotation as the reproduction hands are very tight to fit and don't rotate without alterations.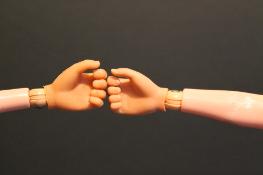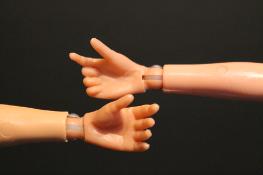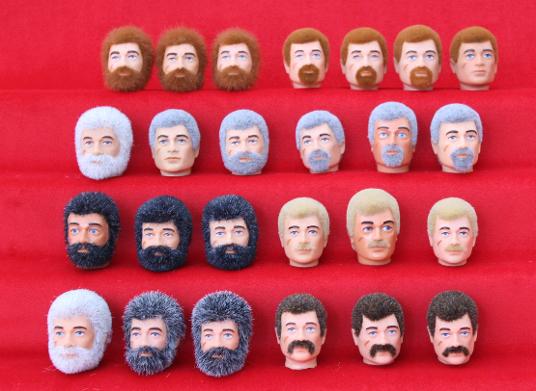 Also available in additional styles and colours.